A new reception and a new way of thinking at our boutique hotel in Paddington
The last few months have been challenging for everyone, especially businesses like Hotel Indigo London Paddington where guest hospitality is at the centre of everything we do.  Even so, we have taken this opportunity to invest in our people and our hotel.  Therefore, we are very proud to unveil our brand new COVID-Secure reception area:
We have upgraded our technology with state-of-the-art features such as a large digital display showcasing fascinating imagery like artist views of our local area.  The distribution of space in new reception at our boutique hotel in Paddington has also been optimised to satisfy government guidelines on social distancing as well as giving guests a fresh, airy experience at check-in and check-out. New desks and materials ensure the highest levels of cleanliness are possible with easy-to-wipe surfaces and spaces.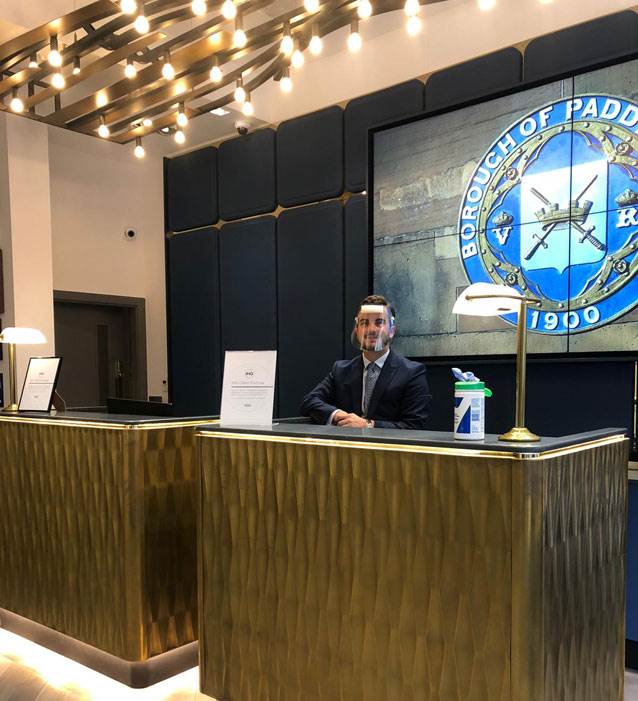 Our staff have been retrained to understand all the key government safety protocols regarding protecting guests from COVID-19, so your safety is guaranteed.  Clear visors safeguard our customers whilst still ensuring we can properly interact with our guests and share smiles.
Sanitiser stations and disinfectant gels are provided for everyone, guaranteeing we always uphold the highest levels of safety and cleanliness.
It is not all about safety however, it is also about style. – New lighting features, colour schemes and trendy fittings have completely revitalised our boutique hotel in Paddington to make sure you enter and exit with a feeling of chic luxury and privilege.
We cannot wait to welcome you into our new reception and new way of thinking.  Please come and stay with us soon!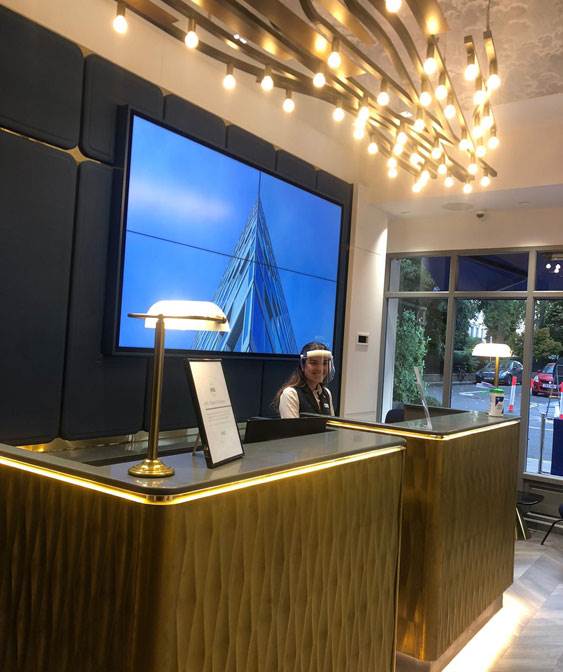 Book Now